Our research priorities will be horizon-scanning and risk analysis to identify new and unforeseen threats to our woodlands and trees. An innovative, interdisciplinary research programme will build a robust evidence base and allow us to understand the impact of environmental pressures on the susceptibility of our forests and woodlands to pest and disease threats.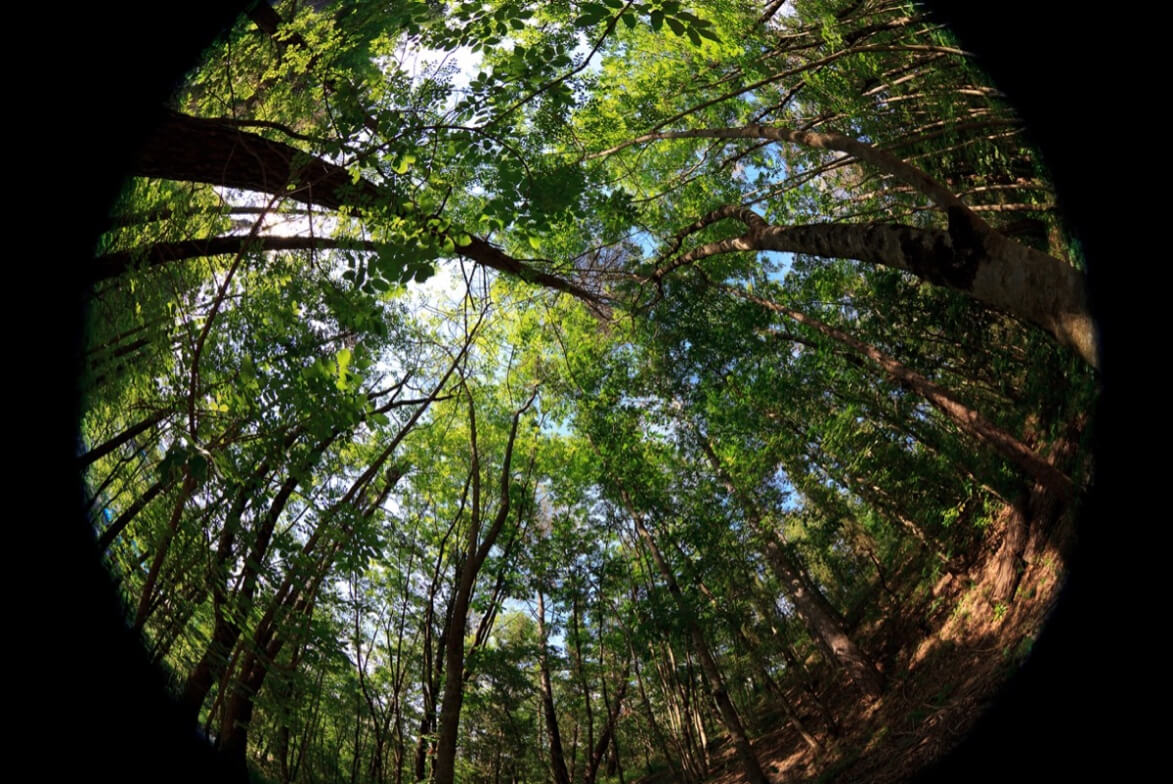 Planting and establishing the right tree in the right place will get the most out of our trees and woodlands for society, the environment and the economy. There is a government commitment for more diverse forests and woodlands that are better designed and managed to ensure they are resilient to threats. We need to understand how to create and manage these natural capital assets in order to protect them from environmental stresses, including pests and diseases.
The Centre for Forest Protection's science programme will support the successful delivery of the Defra and UK governments' policy ambitions – in terms of support for forest and tree strategies and the successful establishment of tree planting programmes. Research outcomes and impact will also directly contribute to the improved resilience of the UK's forests, woodlands and trees and help promote enhanced capacity and capability in forest and tree health research.
The scope of the initial 3-year research programme (2022–2025) will focus primarily on biological threats to trees (pests, diseases and wildlife damage). The longer-term strategy is to widen this scope to include physical threats (climate change, soil degradation) and socioeconomic threats to trees (neglect, loss of woodlands/forests to development).
Much high-quality research on forest and tree health is already carried out in UK, mostly publicly funded. Our research programme has been developed taking into consideration existing work being funded under the Science and innovation strategy for forestry in Great Britain (2021–2026), Kew's Science Strategy (2021–2025), Defra's England Tree Planting Programme Science Programme, Defra's Future Proofing Plant Health Programme, and the NERC Treescapes Programme. Research carried out by the Centre for Forest Protection will not duplicate research already underway under these progammes.
The Tree health resilience strategy provides a framework for the Centre for Forest Protection's research programme. The strategy is focused on doing what we can to increase the resilience of our forests, woodlands and trees so that they can withstand pests and diseases, whilst also reducing the impacts of other pressures such as climate change. A resilient system will be less prone to disease and will recover more quickly than a stressed one.
The strategy considers the pressure of pest and disease threats on our forests, woodlands and trees, and provides a holistic approach, applicable to a range of contexts, which identifies the outcomes we collectively need to deliver:
Resistance

– focusing on actions that should be taken to reduce the risk of the threat occurring.

Response

– facilitating a speedy response when threats do occur.

Recovery

– allowing our existing trees to recover wherever possible after a pest or disease has been eradicated or contained.

Adaptation

– driving long-term changes to increase the resilience of our forests, woodlands and trees to existing and future threats.
Several projects have already underway as initial examples of the type of research that the Centre for Forest Protection supports. These can be listed by the category tags:
Emerging risks

– Understanding emerging and unknown risks to our forests, woodland and trees is a key priority for the Centre. We are currently investigating novel ways to horizon scan alongside using innovative and multi-dimensional techniques to understand the biotic and abiotic factors that increase and predispose the susceptibility of our trees to these threats.

Genomics

– Powerful, forward-thinking genomic methods are being used to increase our knowledge and understanding of the genetic basis for resistance to high impact diseases such as ash dieback and Dutch elm disease, which could inform future breeding programmes or reintroduction strategies for vulnerable species like ash and elm. These techniques can also help us understand the scale and patterns of genetic diversity in species such as silver birch and Scots pine to understand the genetic control of adaptive traits and prospects for adaptation to environmental change and disease pressure.

Native species

– The loss of tree species has widespread ecological, economic, and cultural consequences, potentially changes the form and function of existing and future treescapes. With its future focus, the Centre will explore the benefits and risks associated with possible routes to restoration of large native 'lost' tree species such as elm and ash. Work will examine both social attitudes and biological challenges around reintroduction.

Pests and diseases

– The Centre is using future-focused and innovative methods to better understand the potential threats of high-impact quarantine pests and diseases such as

Xylella fastidiosa and Pine wilt disease (caused by Pine wilt nematode) to UK trees. Our work will address gaps in our knowledge around susceptibility of UK hosts, as well as the potential role of native UK insects as vectors of disease.

Wildlife damage

 – Mammal damage to trees, woodlands and forest can have a significant impact on the wider woodland ecosystem by preventing healthy tree establishment and growth and by impacting the development and of surrounding undergrowth composition. The chemical, physical, biological, and ecological aspects of host susceptibility to bark stripping mammals in particular, are being investigated.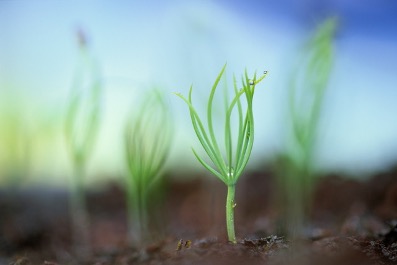 The Centre for Forest Protection aims to create a dedicated hub and network of specialists who will work together to shape the Centre's science programme. It will also provide the expertise that can be drawn upon to support a comprehensive response to tackling threats to forests, woodlands and trees – particularly from pests and diseases.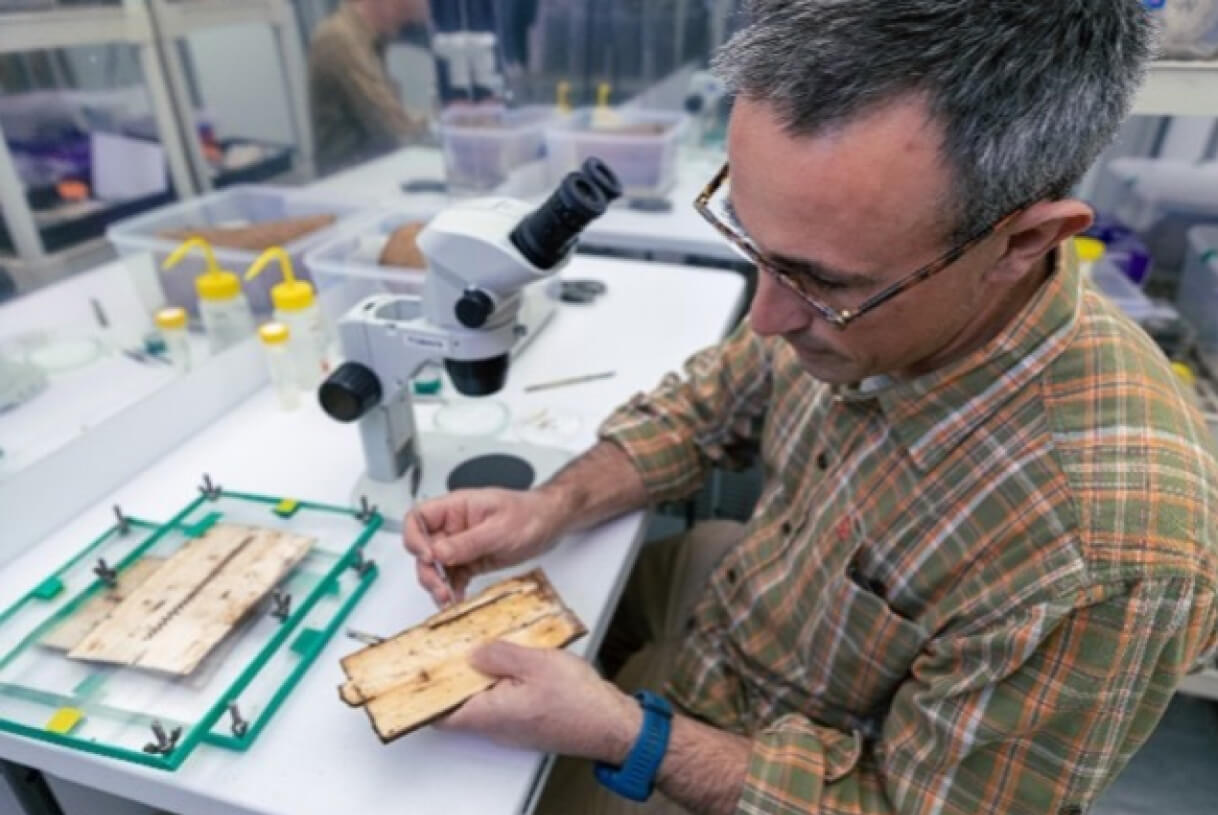 A key priority for the Centre is knowledge exchange and ensuring that research outputs are shaped by stakeholder engagement to increase their relevance and impact. Part of this will be working with stakeholders to create a knowledge hub to promote the sharing of evidence, expertise and best practice that can help promote the resilience of forests and woodlands.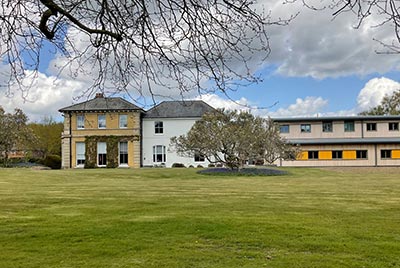 © 2022 Centre for Forest Protection. All rights reserved.